Remember, remember the 5th of November...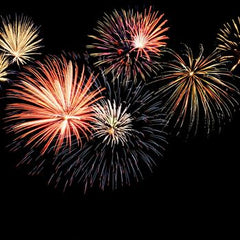 Todays marks the celebration, or commiseration, of the attempt by Guy Fawkes to blow up Parliament in London. But what effect do all of these bonfires, fireworks and sparklers have on out atmosphere?
With last years events being pretty much cancelled, this will be one of the first years that we see Davis AirLink and Ecowitt particulate sensors being able to measure whether there is a significant rise in pollution.
The forecast for tonight, the 5th, is fairly calm with generally a gently westerly wind which will be slow to clear and pollution, although it is of course coming from a clean Atlantic rather than already polluted continental air.  We'll update our findings tomorrow and again after the weekend on our findings.
Want to measure pollution in your own home, garden or office?
We have a variety of devices from Davis and Ecowitt starting from only £85, or add a sensor to your Ecowitt system from £80. They can all be found here.
Update, morning of 6th November.
So far there have been rises is pollution from around 6pm on the 5th November, so much so that Davis Instruments flagged the anomaly in a Facebook post.  
---