New Davis Professional Air Quality Sensor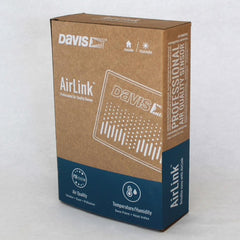 We were very surprised to receive news from Davis Instruments that they were launching an air quality sensor called AirLink. They certainly kept that under wraps from everyone.
We have already ordered a number of these and more details about the product and how you can order from us can be found here. We have an expected delivery date of October 2020 - just in time for Christmas.
It's also nice to see the product sporting the new environmentally friendly packaging .
---