Covid-19 Shipping (Lockdown 2021)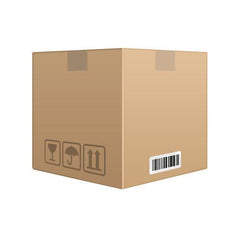 UK Lockdown 3 - January 2021
As courier services can continue unrestricted by 'Lockdown 3' we are shipping orders as normal, however our next working day cutoff time has been brought forward to 11am. We are carefully selecting the appropriate courier for your order to try and reduce any delays in shipping. However, with this in mind we would ask you allow plenty of time for anything that may be a gift. We are truly thankful for your continued support and kind messages during these difficult times.
International customers should be aware of changes to import procedures if purchasing from outside of the UK (see our other blog post).
- - - 
The details
Country and region specific details for shipments are below. 
UK orders continue to be shipped as normal with the following exceptions. Our smaller parcels delivered by Royal Mail may take a little longer than usual. Larger parcels continue to be delivered by trusted couriers and will be signed for by the driver after asking the receivers name. A photo of the delivery location may also be taken instead of a signature. Our couriers use GPS enabled delivery scanners so rest assured your parcel will still be tracked. 
European orders from countries in Western Europe continue to be shipped with delays with local customs being up to 10 days following the UK leaving the European Economic zone. Customers may be required to pay additional import duties, VAT/TVA and processing charges in their local country. 
North America orders for small parts under 2kg are still being shipped and processed, however, there are delays at customs. We advise you to try and source products locally wherever possible.
South America, Asia & Australasia please contact use before ordering so that we can check the courier services available on a country by country basis.
Warranty items, customer repairs and returns
We continue to process returns and warranty items, however, there may be an additional 48 hour delay after receipt of your parcel before it is processed to reduce the likelihood of contamination.
---